Woodbridge VA Real Estate Market Update March 2017
By your Woodbridge VA Real Estate Agent
Claudia S. Nelson
571-446-0002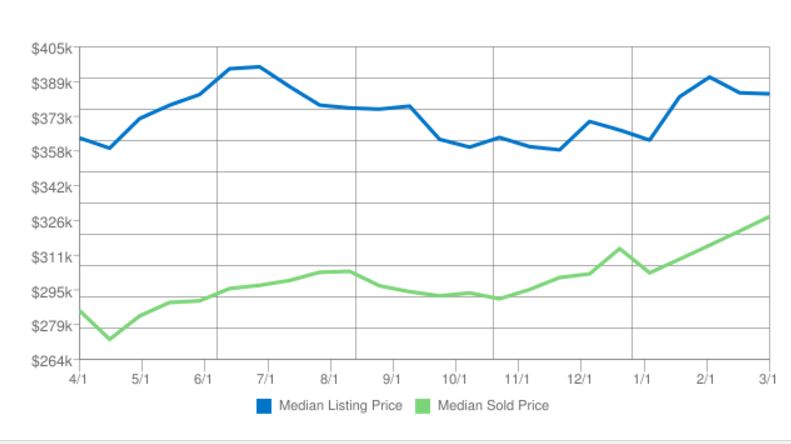 Housing Market Trends - Sold vs. Listed
Understand the difference between "listing prices" (what sellers are asking for) and "sold prices" (what buyers are willing to pay). By comparing these price trends, you'll have a good idea of where the market is heading. The median listing and sold property prices are calculated based on the market activity each month. Some sales are not immediately available from public records. As they become available, the data are updated.
  The Woodbridge VA Real Estate Market has been strong so far in 2017, with prices increasing. If you are thinking about selling a home now is a great time to consider putting your home on the market.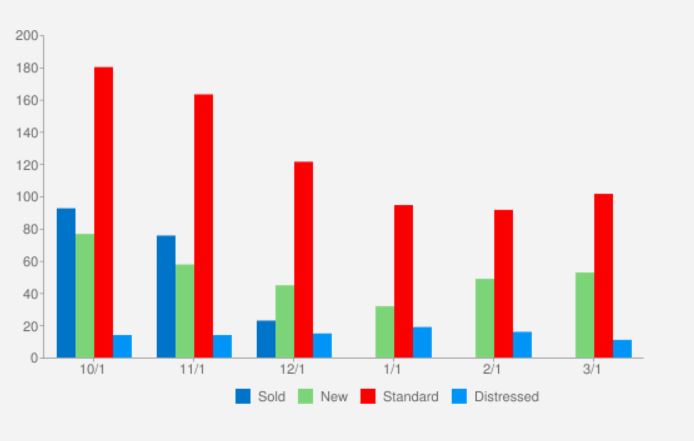 Housing Inventory Trends
The number of active listings in WOODBRIDGE (22192) increased by 6.2% from the previous month. The median number of days active properties have been listed is 29. This is significantly shorter than the national average. The number of sales in December dropped by 72.5% from the previous month.           Not enough homes for sale in the Woodbridge VA area for all the buyers out there. Again if you are thinking of selling your home now is a great time.  
Additional Statistics for Single Family Homes and Condos in WOODBRIDGE, VA
$397,870
Median Listing Price
9.7%
Distressed Listings (foreclosures and short sale
The above statistics are specifically for the Lake Ridge VA area of Woodbridge VA.
Woodbridge VA Real Estate Market Update March 2017
By your Woodbridge VA Real Estate Agent
Claudia S. Nelson
571-446-0002